The holiday dinner party at the mounted patrol grounds was a huge success.  Well over 100 members, their family and friends attended the party. They feasted on turkey, ham and all the traditional fixings.  Many fabulous prizes were raffled off by President Lisandro Lopez and 1st vice president Jorge Ramirez. 
Santa Claus made a surprise visit and all the children received a stuff German Shepherd puppy  plus, they had their picture taken with Old Saint Nick.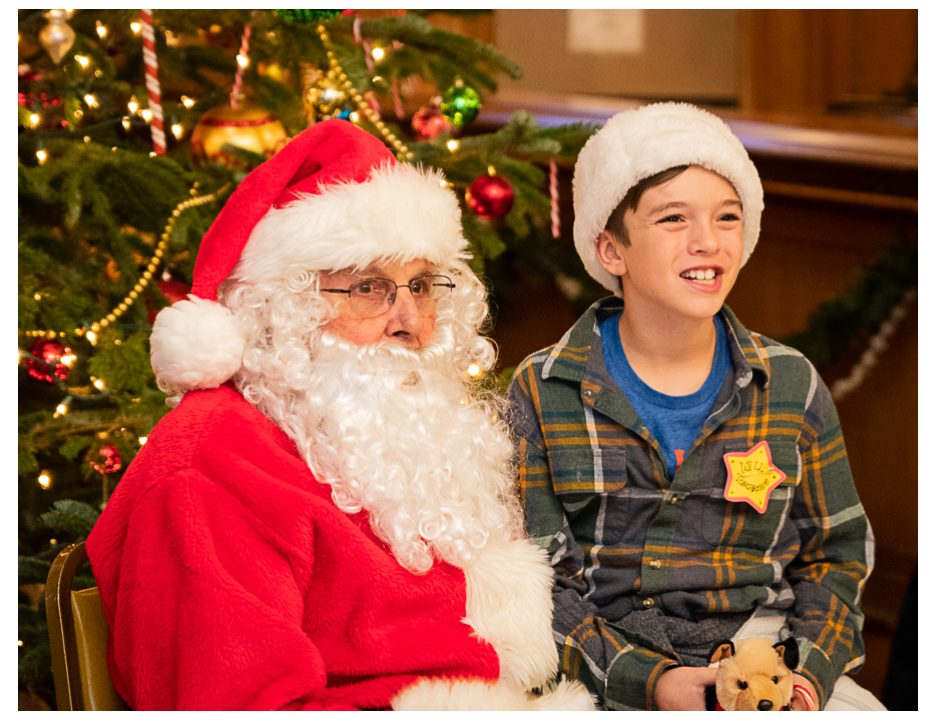 The annual retirement dinner and dance was held on May 5th at the Embassy Suites in Burlingame.  Over 100 current and retired members of the SOA, along with their family and friends attended the event. The affair was facilitated by SOA President, Hector Acosta.  Eleven retirees were recognized and honored for their service and dedication to the Sheriff's Office and the law enforcement community.  Retired lieutenant, Ken Jones received the prestigious Whitmore leadership Award. Live music was provided by the talented rock and roll band, Explorer.   An impressive assortment of merchandise was raffled off throughout the night.
Honored Retirees
Gary T. Brown    
Carol Hurst                  
Gary Justice       
Jerry Justice       
Jeff Kearnan              
Dave Kettering
Mike Otte
Pat Moran   
Mel Roberts               
Rick Tippins
Owen Yoch